GH4 Focus Peaking and Zebra Test
Focus peaking was one of the primary demands for the GH3 camera, unfortunately was not able to come into the firmware update. Alas! It finally arrived! GH4 has focus peaking and zebras to help with manual focusing and video recording by highlighting the areas of highest contrast. With the built-in Zebra patterns and peaks rest assured all our shots are tack sharp!
Shot using the GH3 with olympus 60mm macro lens
You can download the original GH4 shot from here: https://www.dropbox.com/s/mflumsbn7qk7h5d/P1070009.MOV
Setup: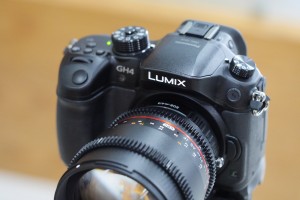 Samyang cine lens 85mm T/1.5 EF mount
Lens Turbo, Focal Reducer – Speed booster alternative
Music By: WYLN – Changes (Final Mix)
Disclaimer – this is a pre-production model with firmware v1. and may not be representative of the final image quality from the camera.
4 comments
I wonder if you could help me out with something. The GH4 is my first modern digital camera so some of the menu conventions are a bit alien to me. Is there a way to use focus peaking without the zoom focus assist? In this video it looks like there is but I don't know if that's limited to video recording modes.
Thank you!

Hi Adam, you can disable it on the menu setting.

It's an amazing paragraph for all the online people; they will get advantage from it I am sure.|

Hi Adam,
witch Lens was on the GH4 by the
"GH4 Focus Peaking and Zebra Test"

thanks