DIY Gorilla Skates from Ben Carino on Vimeo. The Idea came from Kickstarter, the goal is to create an inexpensive DIY dolly that can somehow have the flexibility to create professional shots, rotate around objects, sliding, gliding and panning shots.
In: 20mm, ben carino, beneboto, beneskates, black and white, Cineskates, DIY Beneboto, DIY Cine Slider, DIY cineskates, DIY Dolly, DIY Gorillapod, DIY Kickstarter, DIY Skates, DIY Slider, dubai photographer, dubai videographer, ep1, frugal photographer., gh1, graphic artist, timelapse •
by beneboto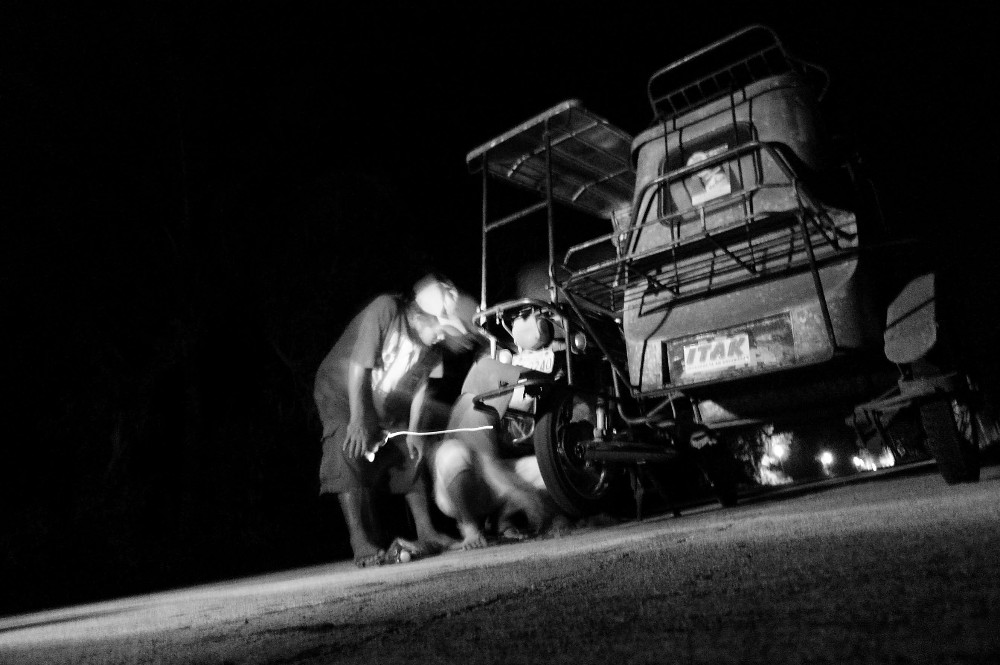 These photo was taken a few years back. Gone where the days I used to travel with my dear cousin allot; At bicol after an intense firefly watching (a disappointing move by the way!). Where we were able to view some of these fluttering critters on atop of a bridge 20 METERS Away! In other words theres nothing to see! Even worst; We had a flat tire!